Artist Statement
Bright, joyful art bringing colour and energy into your space.
I am very excited to announce that I now supply my art to Royal Botanic Gardens at Kew and Wakehurst Place. 
I've painted all my life and absolutely love it!
Starting my business in the 1990s as a market stall seller I'm now so happy to be painting full time. I'm inspired by our gorgeous countryside, gardens and areas of outstanding beauty. I absorb the views, colours, textures, patterns, smells and sounds as I walk and feel so alive, whatever the English weather! Then, back in my studio in Sussex, I reinterpret them onto canvas for you to enjoy and experience.
I also supply my cards and prints to Coolings Garden Centre at Wych Cross and local farm shops.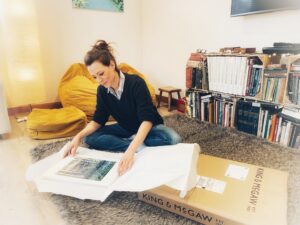 Sally Scott BA Hons PGCE (I sign my art as Sally Oasis)
I grew up in Oxted, Surrey then drove up (in a 2cv!) to Northern Ireland in 1988 to do my first degree in Coleraine then many years later a Post Graduate degree in Brighton.
1996 – 2004
Set up my own high street art gallery in Horley, Surrey developing my business from humble beginnings as a wet and windy market stall trader in Crawley and Horley selling my paintings and running a picture framing service.
2004 – Sold the gallery and focussed on painting and teaching art throughout the South East. I even did a bit of television presenting for the Painting and Drawing Channel!
It's really lovely to meet all my customers and a pleasure to see how happy buying one of my paintings makes them feel. I'm incredibly privileged and grateful to have been given the gift of painting and want to always share that sense of colour and joy throughout the world.
I happily take on commissions and enjoy working with customers to achieve exactly what they want in a painting.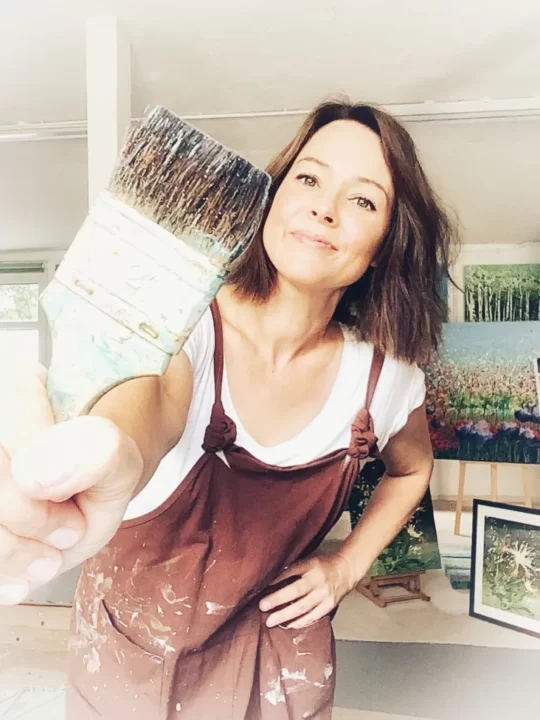 Current Exhibitions
Portico Gallery, Sevenoaks
The Black Dog Gallery, Leatherhead
Artwork Framers and Gallery, Weybridge
Former Exhibitions
The Ashdown Forest Centre
Pelham House Lewes
Borde Hill Gardens
Wadhurst Castle
Forest Row Art Gallery
Mayfield Art Gallery
Greenfinch Gallery Ticehurst
Green Tree Gallery, Borde Hill